Legal Helpline
Have your questions answered by MAR's Legal Counsel. The Legal Helpline can assist you with general risk management questions, education, and basic form inquiries. This service is not a substitution for individual legal representation of members/clients. To reach: Call (207) 622-7501 and leave a detailed message. Calls are generally returned by the next business day.  
Tech Helpline
If you have questions about software, hardware, networking or digital devices, contact the Tech Helpline Monday-Friday from 9 a.m.-8 p.m. and on Saturday from 9 a.m. – 5 p.m. at (877) 562-3157 or via live chat.  Click Here to find out more. New in 2022: Tech App! Get in now from your Apple Store or Google Play Store 

For login id or password assistance, contact MAR at (207) 622-7501 or info@mainerealtors.com.
For MLS or DocuSign assistance, contact Maine Listings at (207) 780-1366 or help@mainelistings.com.
For zipForm Plus assistance, contact zipLogix at (586) 840-0140.
E-NEWS
An e-mail publication providing updates on legal, legislative, and regulatory activities in Maine that impact real estate as well as upcoming education programs, developments in technology, and Maine Listings updates. Catch up on E-News Here!
Standard Forms
If your company uses MAR's forms for real estate transactions, you can get electronic versions from the Internet. These allow you to fill-in spaces, strike thru text, and send them to you clients via- E-mail. Also included are the mandatory Lead Paint Brochure and MREC Form 3.
Member Website
The Maine Association of REALTORS® and all local REALTOR® associations in Maine are currently using a membership management system called RAMCO (REALTOR® Association Management Cooperative). Your "Member Portal" is the place where you will pay your dues, register for events and courses, download your continuing education certificates, update your contact information, access a REALTOR® and Affiliate member search function, and much more. You can also view your Membership Dues Invoices, pay your dues, and register for upcoming meetings and classes. REALTORS®, your login credentials are the same as your MLS username/password.
Consumer Website
Displays residential, multi-family and land property listings (generated by Maine Listings – www.mainelistings.com.)
View your Integrated Member Benefits with MLS Access 
Education & Convention
A wide variety of programs are provided for additional fees. Annually, MAR has a convention held in a Maine location to learn, network, and have some fun. For 2023, we will return to the Samoset Resort in Rockport, ME,  Kickoff  starting on October 2nd  for a "Riding with the Brand" Community Outreach event, and convention programming October 3-5, 2023. See you there!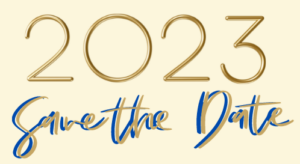 Lobbying & Regulatory
MAR works extensively on legislative and regulatory issues. We will ask for your help in contacting legislators on issues that impact homeowners, property owners and the real estate industry.  Sign up for ACTION Alerts to be the first to know!
Ahead of the Curve
Keeping you knowledgeable about trends in the industry is part of our commitment in keeping Maine's REALTORS® ahead of the curve.
Ethics Enforcement
MAR works to ensure the commitment to the REALTOR® Code of Ethics.
National Association of REALTOR® Benefits
For NAR Member Benefits and Values, Click Here 
MAR is on Social!
https://www.facebook.com/mainerealtors
https://www.instagram.com/maineassociationofrealtors/
Bank for FREE & Help Affordable Housing in Maine:
Did you know you could get free banking at 30 different Financial Institutions in Maine?
By participating in the REALTORS® Affordable Housing Fund, your agency's real estate trust account will be waived of any monthly service fees AND it's a "no-cost" way to make a difference in your community by helping combat homelessness and housing instability! Learn More!