We need your input, what the most pressing concerns for New England Real Estate?
Upcoming Events: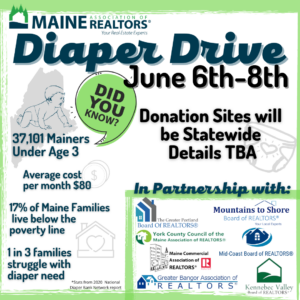 June 6th-8th Join Maine REALTORS in hosting a statewide collection of needed Diaper Products!
Over 50 Drop off locations! Find a location in your community!
What organizations will receive donations?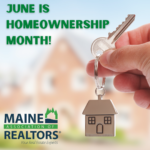 Join us in celebrating #homeownership Month during the month of JUNE!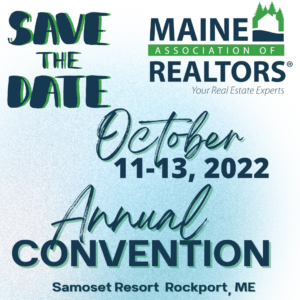 Join us as we Return to the Samoset this year for Convention! Details TBA.