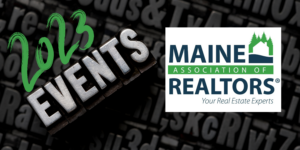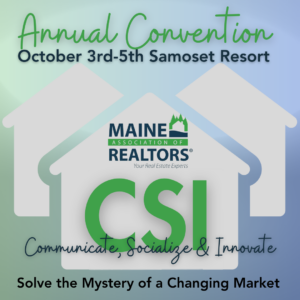 "CSI – Communicate, Socialize, Innovate: Solve the Mystery of a Changing Market"
October 3-5 ~ Samoset Resort, Rockport, ME 

Full Convention Registration "SOLD OUT"
2023 Convention Preliminary Schedule
Sponsors
Exhibitors
Alternate Inns & Motels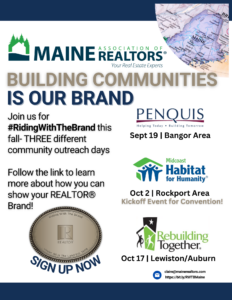 Community Days     Building Communities is OUR Brand!
"Mid-Coast Maine" Event–October 2nd–Partnering with Mid-Coast Habitat for Humanity for a build day! Join us 10am-2pm on Monday to kickoff our 2023 Annual Convention by making a great impact. More details and special happenings to come!
"Southern Maine" Event— October 17th, Ellis St, Lewiston, Rebuilding Together Partnership, 9am-2pm, Home Improvement on Veteran's Home, exterior and interior.
Sign up for Community Outreach Days!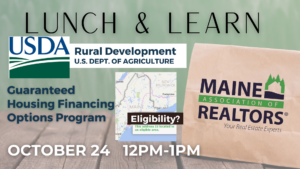 Join us on Tuesday, October 24th from 12pm- to 1pm as we host Sheila Raber, United States Department of Agriculture Rural Development Loan Specialist joins us to discuss USDA's Guaranteed Housing Financing Options Program. Grab some lunch and join us via zoom to learn more about USDA Loan Programing that could help your clients into their new home. Bring Questions!   Register Here!
ICYMI: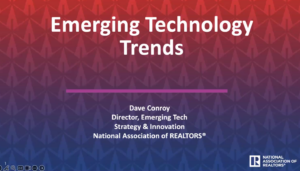 2023.8-16-23 Lunch and learn AI presentation— David Conroy from NAR discusses AI and Chat GPT and how emerging technologies are changing our industry!
Maine State Senior Economic Analyst, Megan Bailey &  NAR's Deputy Chief Economist and Vice President of Research, Dr. Jessica Lautz provided economic updates  and forecasts for our nation and Maine. Review the slide presentations here:
Dr. Lautz Forecast NAR
Demographic and Economic Conditions in Maine
Be sure to check out the Maine Economists website for market updates 
Reference the slides and recording from our discussion with Maine Connectivity Authority and all things Connectivity for Maine's Broadband from June 20th: MCA Lunch and Learn 6.20.23
ICYMI: Reference the slides from the PFAS Lunch & Learn, February 27th: PFAS presentation MEDEP 2.27.23